Nancy S.
Everyone in the office was great.
Carolyn W.
Really love this office. Everyone is friendly, knowledgeable. I like that I am given options on next steps and that pricing is discussed with the options. Their referral for an oral surgeon was an excellent one too.
Mary A.
Dr. Wolfe and his staff are always very professional and efficient. They make your dental visit as comfortable as possible. The dental assistants, secretaries, and Dr. Wolfe make your dental appointment a nice experience.
Rebecca L.
I absolutely love everything about Dr. Wolfe & his staff. Very professional and friendly on every visit. Lauren is my absolute favorite hygienist in all the years I've been a client & Donna is a gem in her knowledge of the industry. Great personalities abound with the entire group! I highly recommend anyone that may be looking for a change, look no further than Dr. Wolfe & his staff. You will not be disappointed, I promise!
Satisfied Patient
Love Dr. Wolfe and his staff. The staff members are very knowledgeable and really nice. They make the patient feel very comfortable. The office is very clean not to mention the view of the mountains is awesome!
Shirley E.
All staff members and Dr. Wolfe are extremely professional and friendly, and always offer sound advice.
Patrick C.
I have bee a patient of Dr. Wolfe's for about three years. You're always treated well and they do a thorough job.
I would recomment Dr. Wolfe.
Janetta W.
My experience at Dr. Wolfe's office was exceptional, as always. Thank you for taking such good care of my oral health.
Sandy C.
Love Dr. Wolfe & the entire staff. They are very professional! Highly recommend.
Jamie W.
Staff was very helpful and informative.
Dr.Wolfe and his assistant are very patient and understanding they really take the time to do an excellent exam and you don't feel like you are being rushed in and out. Highly recommend!!!
Nichole C.
Dr. Wolfe and his assistant Wendy were wonderful! They were professional and comforting. They worked together seemlessly and got me and and out of the dental chair quickly. Donna, at the front desk was courteous and helpful. Great dental experience!
Our practice accepts insurance from the following companies.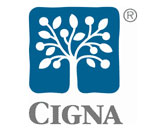 CIGNA
CIGNA offers a variety of dental plans and dental insurance to our Charlottesville area patients, including CIGNA Dental Care (DHMO), CIGNA Dental PPO or CIGNA Traditional.

Delta Dental
Delta Dental Plans Association is a not-for-profit organization with some for-profit affiliates as member companies. Through its 39 independent member companies, it offers national dental coverage to our Charlottesville dental patients - administering programs and reporting systems that provide employees and individuals with quality, cost-effective dental benefits and superior customer service.
Aesthetic dentistry for beautiful results
Charlottesville area cosmetic dentist J C Wolfe, D.D.S. has extensive experience creating beautiful smiles. They're one of the first things people notice about you.
Our professional team will be happy to discuss your aesthetic dentistry options. The attractive results you'll get from J. C. Wolfe, D.D.S can change your life!
Restorative dentistry to reclaim your natural smile
Charlottesville area restorative dentistry at J. C. Wolfe, D.D.S can produce natural-looking results. If you have a damaged or missing tooth, we can help.
Our highly skilled team will assess your need for a crown, bridge, implant or other procedure to restore or improve your smile. Our goal is to provide quality dental care for your life-long oral health.
Dental bonding for attractive teeth
Dental bonding in the Charlottesville area is available from experienced dentist J C Wolfe, D.D.S.. If your teeth have unsightly cracks or discoloration, dental bonding can help.
It's a quick and non-invasive procedure that corrects minor cosmetic flaws and restores your natural smile. You'll feel great being able to show your natural again.
Trusted TMJ/TMD dentistry for pain relief
Did you know that trusted Charlottesville area TMJ/TMD dentist J C Wolfe, D.D.S. offers treatment for jaw pain relief? If you're experiencing discomfort when you move your jaw, or you hear clicking and popping when you chew, we want to help.
Our friendly team is happy to answer questions. There's no need to continue to live with pain. Relief is just a phone call away.
Beautiful cosmetic results
One of the first things people notice is your smile. All it takes is a single appointment or two with Charlottesville area dentist J C Wolfe, D.D.S., and you, too, can have the winning, healthy-looking smile you've always wanted. The beautiful cosmetic results you'll get from J. C. Wolfe, D.D.S can be immediate and dramatic!